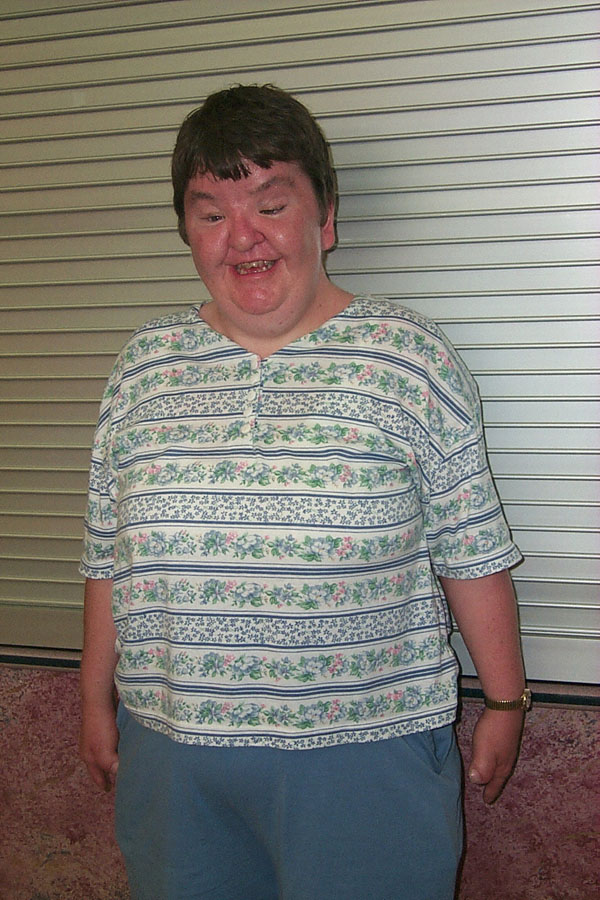 Hi, My name is Susie Lower, I am a 34 year old woman born with Apert Syndrome. I was born with four fingers on each hand and have webbed toes. I have had all of my midface surgeries done about 15 years ago. I have been stared a lot when I was growing up and currently, I have learned to deal with it and not to let it bother me
I am currently from Parnell, Iowa. I was raised on a farm with cows and pigs, as well as a field of corn and beans, I am now living in Iowa City, Iowa. I have a wonderful and supporting family as well as loving and supporting parents, I have 6 brothers and 5 sisters whom all are married, I am the baby in my family and very spoiled too . I also have 12 nieces and 11 nephews. plus 4 great nieces and 1 great nephew plus another one on the way in December in which I am hoping that my oldest nephew's wife has a boy to carry on the Lower name.
I am currently working part-time at the Old Country Buffet working as a dishwasher 4 hours a day 5 days a week. When I am not working I am usually on my computer or else shopping or going out to eat with friends and family. I also like to go swimming and hottubbing at the local aquatic park center here in town.
Please feel free to contact if you have any questions or to just drop a line my e-mail address is susielower@aol.com