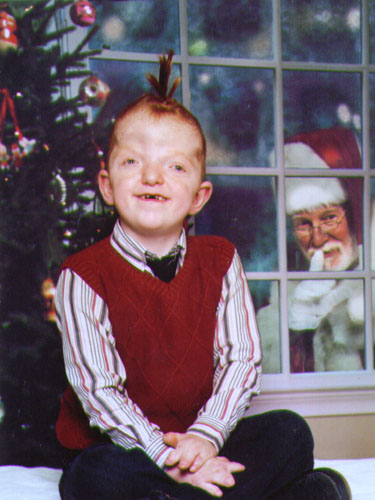 Christmas 2007, Age 7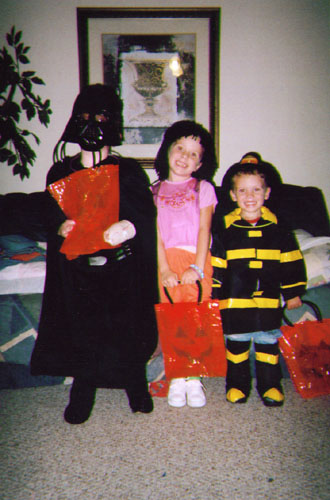 Halloween 2007
Darth Vader, Dora, and Firefighter Jacob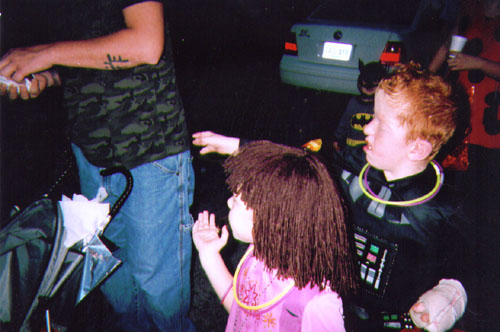 Halloween fun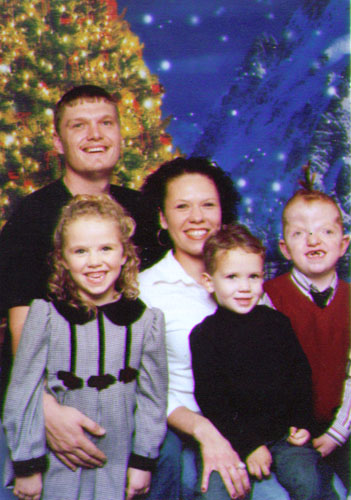 Christmas 2007 - Ryan, 7; Sara, 5; Jacob, 35 months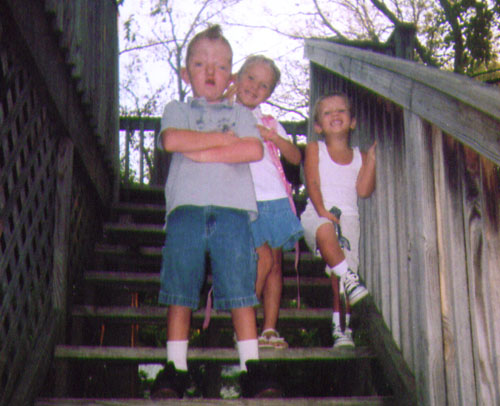 Ryan, Sara, and Jacob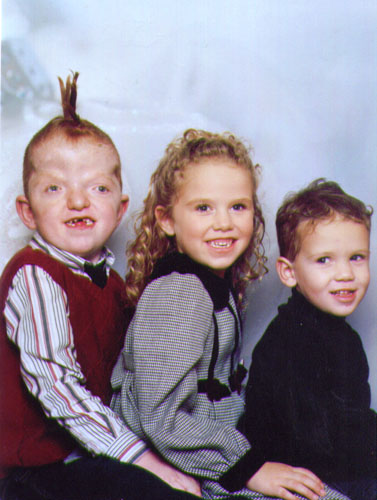 Ryan, Sara, and Jacob
Christmas 2007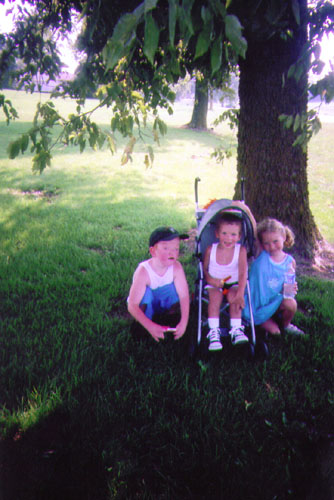 Ryan, Jacob, and Sara
Summer 2007


I have a three year old son whose name is Ryan. He, of course, was diagnosed with Apert syndrome at birth. I also have a daughter who is two years old. They are both amazing. People sometimes underestimate his knowledge but to know him a pleasure. He amazes me everyday. I hope we can get to know more people and make new friends.
--Julie Blakey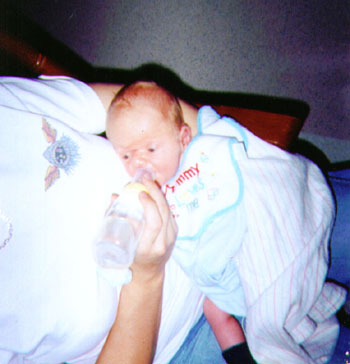 Ryan in the hospital after being born. About 1 1/2 weeks old.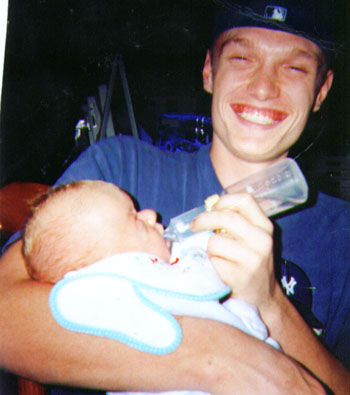 Ryan & his dad (Shane) when Ryan was in the hospital after his birth.


Ryan had just come home after spending 3 weeks in Kosair Children's' Hospital. His first doctor appointment.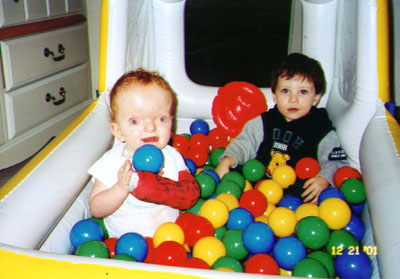 This picture was taken before Christmas in 2001 with his cousin Jared.
This was Ryan's first syndactly release on his left hand.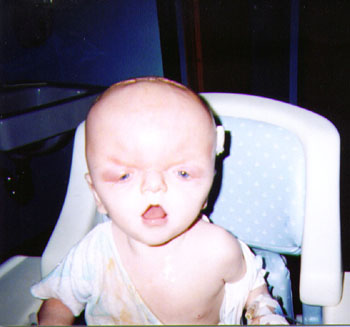 This was in May 2002. Ryan had just had his first cranial surgery.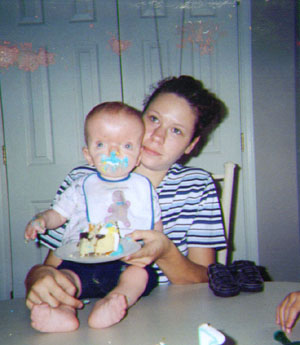 This is from Ryan's first birthday.
Ryan and Mommy (Julie)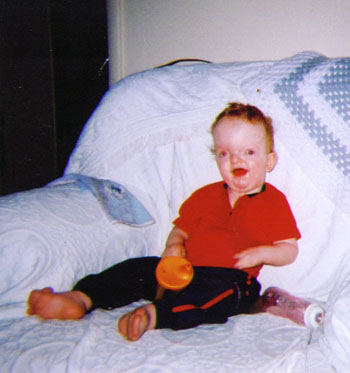 March 2002
Ryan was 18 months old in this picture.
As you can see, he has gorgeous red hair.

This page was updated February 18, 2008