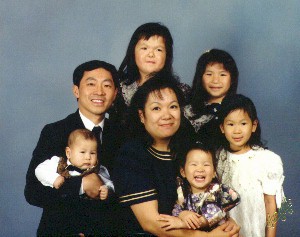 The angels gazed upon the earth
And planned a very special birth--
"We'll give this child the gift of grace,
A tender strength and precious face,
A smile as brilliant as the sun
To shine God's love on everyone,
And eyes like stars, so twinkly bright,
Like diamonds in the sky at night...
This child will have a caring heart
And be a blessing from the start--
A special gift from God above
To hold and cuddle and to love.
And there's a perfect place down there--
A home with tender, loving care,
And parents who will soon have guessed
They truly have been very blessed!"
The Chan Clan:
July, 1997. Being the oldest, Roxanne has three sisters and one brother to keep in line. Yes, that's a total of 5 kids in our family!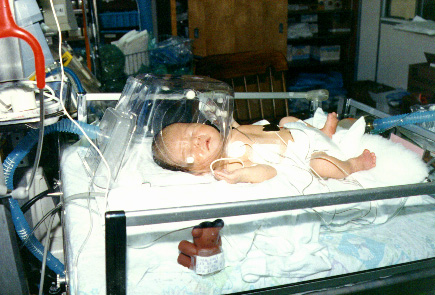 Roxanne at birth (by cesarean) in the NICU for 9 days. She is a hefty 7 lbs, 12 oz. and is being treated with chest tubes and ventilation therapy. 11/9/88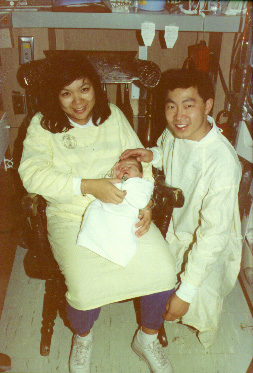 Mom was so happy to finally "catch up" with Roxy. The small hospital where she was born couldn't accommodate her and Roxy was transferred to Harbor UCLA. Mom and infant were separated for 5 days.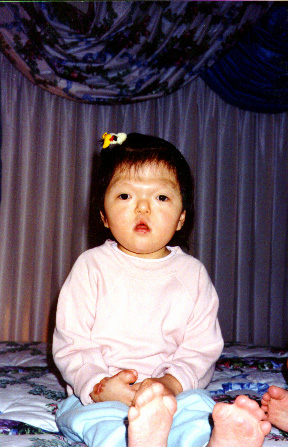 Counting toes at age 3. (Little sister adds a few extra!)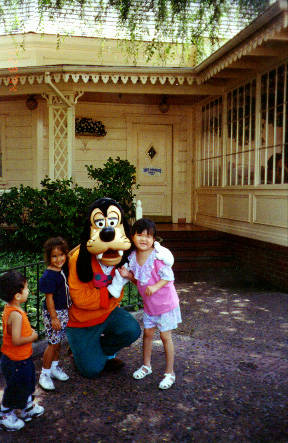 Which one of us is Goofy? Roxy!!! (6 years old) Disneyland, California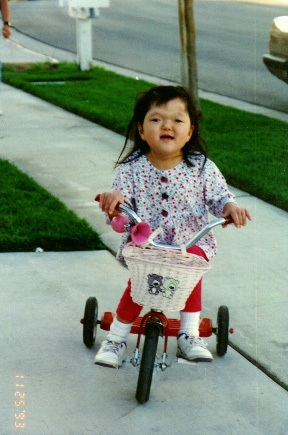 Roxanne - "Now we're going places!"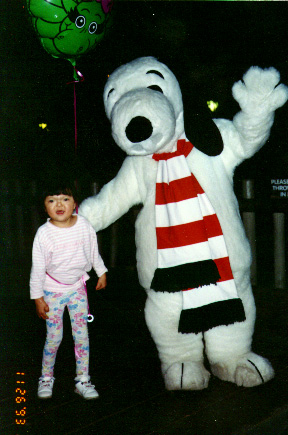 Roxy and "Joe Cool" aka Snoopy at Knott's Berry Farm, CA (5 yrs old)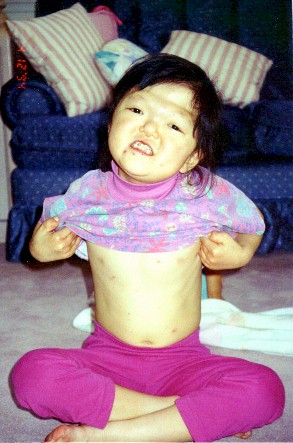 See those spots? Roxanne shows off her chicken pox! (6 yrs. old)